Company Profile
Guangzhou Yi Fan Exhibition Co., Ltd. is a professional exhibition company founded in 2002, which has always been committed to offer dedicated service to clients and promote the development of different industries and businesses. With the support of the relevant government departments and in the cooperation with many industry associations, chambers of commerce and institutes, we have organized remarkable exhibitions of various industries. Our brand shows include "IHE China" - China (Guangzhou) International Health Industry Expo which is a leading B2B trade show on nutrition, health food and health care industry in China.
Company Culture
---
Our goal is to organize the top international professional exhibition.
We adhering to the organizer concept "Audience is the lifeline of exhibition", engrave the interests of exhibitors and treat them as our long-term development strategic partner.
We advocate positive and proactive working attitude, encourage innovation.
We must have good moral character, and gradually abandon bad habits.
Our values: Be Honest People, Hold Integrity Exhibition.
We Create Business for You
China (Guangzhou) International
Grain & Oil Industry Expo 2023
China (Guangzhou) International Grain & Oil Industry Expo (IGO China) is composed of three thematic exhibitions including China (Guangzhou) International Edible Oil and Olive Oil Expo (IOE China), China (Guangzhou) International High Quality Rice and Brand Grains Exhibition (IRE China) and Guangzhou International Grain and Oil Machinery and Packaging Equipment Exhibition (IGME China), which will be held in China Import & Export Fair Complex (Canton Fair Complex) on 9-11 June 2023.

IOE China has been held to the 16th edition. It is the best choice for edible oil giant brands. They jointly display wide variety of quality products including edible oil, olive oil, sunflower oil, corn oil, camellia oil, walnut oil, linseed oil, etc.

IRE China will be attracting exhibitors from Cambodia, Vietnam, Thailand, Pakistan, India, the United States, Japan, Myanmar, North Korea, Russia and welcoming local pavilions and brands for its 16th edition.

IGME China brings together leading brands in the industry, which has now been held to the 12th edition. It will concurrently held with IOE China and IRE China to create a one-stop business procurement platform for the grain and oil industry.
Co-located Event:
---
The 31th China (Guangzhou) International Health Industry Expo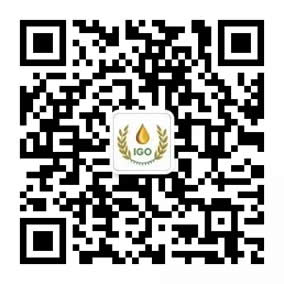 Contact Us
---
Guangzhou Yi Fan Exhibition Co.,Ltd.
Tel : 86-20-8852 1856
Fax: 86-20-8852 7871
WewbSit:
www.igochina.org
E-mail:Info@ihe-china.com
Address:
Room 202, Yin Yan Building, No.25-27 Yan Ling Road, Tian He District, Guangzhou, China
→ More contact infomation, please click:Contact Us