2020.12.6-8
China Import and Export Fair Complex
---
2020 Preview
China (Guangzhou) International Edible Oil & Olive Oil Expo (IOE China) was founded in 2008 which focused on creating high-quality exhibition for the oil industry. The expo is co-located with the 29th China (Guangzhou) International Health Industry Expo (IHE China) and now has become an important B2B platform for the edible oil industry.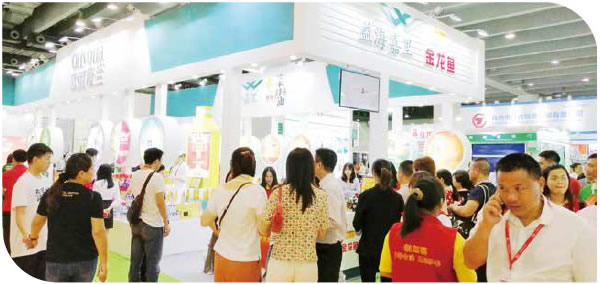 | | | | |
| --- | --- | --- | --- |
| Exhibition Area | Exhibiting Countries | Exhibitors | Visitor Entries |
| 60,000 M2 | 45 | 1,500 | 100,000 |
Why Exhibiting?
IOE China has been recognized as the largest and most authoritative edible oil industry exhibition in China
Brings together world-class renowned brands such as MAVRAS, NOOR FES, AHUACATHAN,.etc
One-to-one business matching with VIP buyers will help to get quality leads and close the deal efficiently
Telemarketing and email campaigns to 350,000 database to ensure you a sufficient amount of leads
More than 40 conferences and special activities to keep you updated of the latest industry information, regulations and development trends in China
Cooperation with more than 300 professional media and over 100 mass media will help to spread the exhibition and your products widely in China.
2019 Facts and Figures
Exhibition Area

50,000

m2
Business Matching

1720

Exhibitors

1,203

Exhibiting Countries
Overseas Exhibitors

360

41

(Italy, Canada, Korea, Czech, Russia, Japan, Australia, USA, Poland, Malaysia, Mexico, Egypt, New Zealand, Jamaica, Hungary, Thailand, Sri Lanka, Slovenian, Indonesia, Saudi Arabia, Dubai.etc.)
Visitor Entries

81,507

Conferences

48

Special Events

56
Exhibitor Review
---

Exhibits Categories
| | | | |
| --- | --- | --- | --- |
| Peanut Oil | 16% | Peanut Oil | 14% |
| Soybean Oil | 8% | Olive Oil | 9% |
| Camellia Oil | 13% | Walnut Oil | 5% |
| Blend Oil | 12% | Linseed Oil | 5% |
| Other | 6% | Machinery & Equipment | 12% |
Exhibitors by Region
Asia
65%
Europe
20%
North America
4%
South America
3%
Oceania
8%
Renowned Brands
---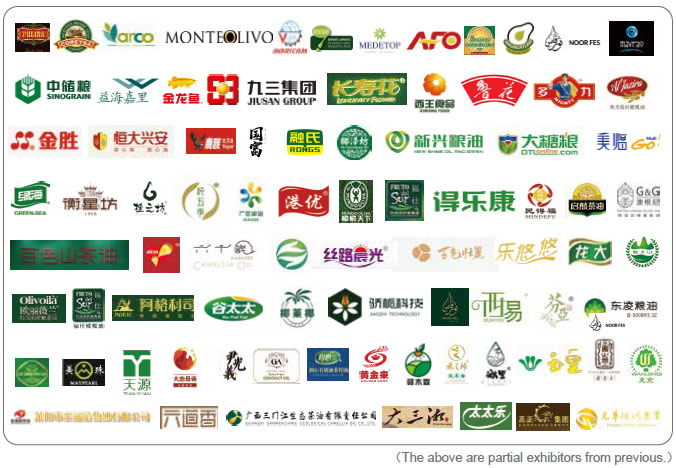 Testimonials
---
This is the second time we participate in the show. We choose this show because it is a famous edible oil show in China, with large scale. We are glad to to share our high-quality olive oil to Chinese market.
——Mr Luis Rubio, manager of PALACIO DE LOS OLIVOS
Visitor Review
---

Visitors by Region
South China
71%
East China
10%
North China
5%
Central China
4%
Northeast China
1%
Northwest China
1%
Southwest China
1%
Overseas
5%
Hong Kong, Macao and Taiwan
2%
Title of Visitors
Agents/Distributors/Wholesalers
25%
Importers/Exporters
18%
Manufacturers
17%
Shops/Retailers
11%
Chain Supermarkets/Stores
7%
Restaurants/Hotels
6%
Others
6%
E-commerce
WeChat Business
6%
Government/Association/Group
3%
Pharmacy
2%
VIP Buyer Groups
---
Global Union
Guangdong East Chamber of Commerce of Importers & Exporters
Hongkong China Chamber of Commerce
Guangxi Supplier Industry Association
Guangdong Food Circulation Association
Guangdong E-Commerce Industry Association
Guangdong Cross-border E-Commerce Industry Association
Shenzhen Food Industry Association
Guangzhou Food Industry Association
Guangzhou Western Food Industry Association
Guangzhou Cooking Industry Association
Huizhou Food Industry Association
......
Key Buyers Include...
---
One-to-one business matching with local distributors, agents, traders and hotels to help you close the deal efficiently.
We also invite buyers of Franchisees & Agent, Shops/Retailers, E-commerce/WeChat Business to help you further expand sales channels.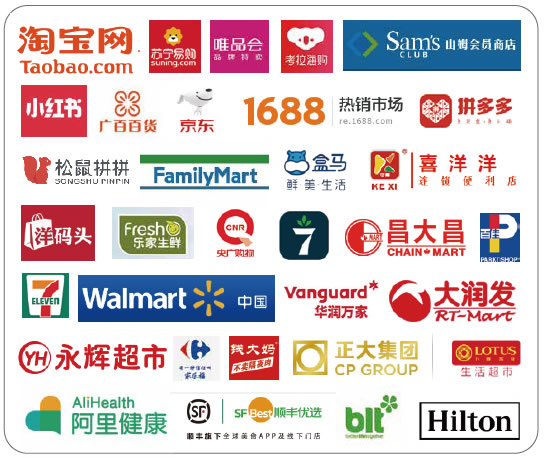 ---
Conferences and Special Events
The 6th International Conference on Rice Bran Oil
---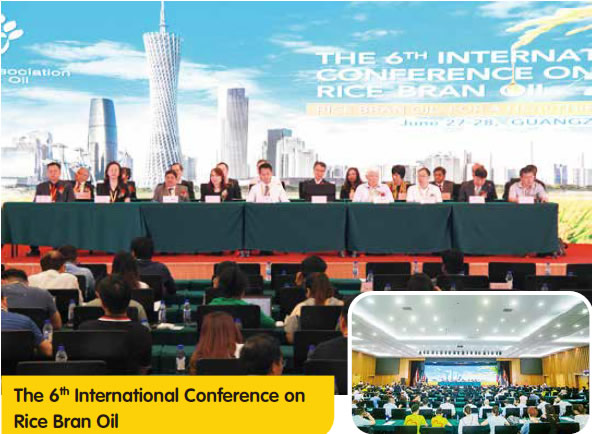 This conference was held in Guangzhou for the first time in 2019. It was organized by the International Rice and Oil Council and supported by 28 experts and scholars from six countries. Hundreds of representatives from Japan, USA, Denmark, Thailand and Vietnam attended this conference to discuss the current situation and trend of rice bran oil industry.
Food and Oil Awards Ceremony
---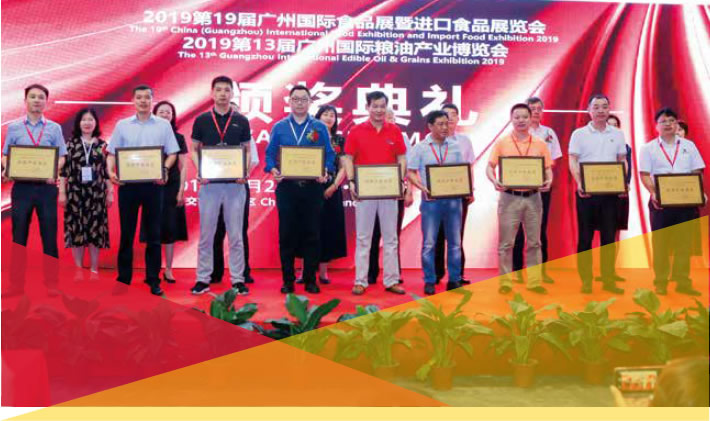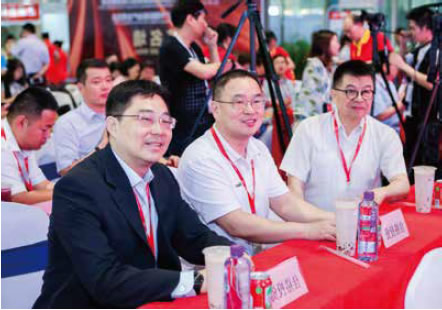 Organized by Chinese Cereals (Please contact us for more information.) and Oils Association, more than 100 authoritative experts and enterprise representatives from the rice and oil industry attended this ceremony. By honoring excellent brands, it aims to promote the healthy, safety and innovated development of the industry.
Exhibits Categories
---
Edible Oil
Peanut Oil, Rapeseed Oil, Soybean Oil, Corn Oil, Blend Oil, palm oil, Sunflower Oil,etc.
Healthy Oils
Olive Oil, Camellia Oil, Linseed oil, Corn germ oil, Peony seed oil, Wheatgerm Oil,Garlic Oil, Coconut Oil, Grape seed Oil, Camellia Oleifera Seed Oil, Rice Oil, Perilla Oil, Safflower seed Oil, Seabuckthorn Oil, Pumpkin Oil, Walnut Oil, Almond Oil,Sesame oil,etc.
Machinery &
Equipment
Machinery & Equipment: Oil Equipment, Bottle Blowing Machine, Labelling Machine, Filling Machine, Pressure Filter, Conveying Equipment, Dryer, Centrifugal Machine, Mixer, Oscillating Screener, Crusher, Stoning Machine, Evapo-separated Machine, Reduction Drive, Condenser, Elevator, Ink-jet Printer, Filling Equipment and Assembly Line, Glass Bottle, Can etc.
Contact Us
Exhibiting Inquiry

Contact Person: Miss Wang
Tel:     86-20-8852 1856
E-mail: Info@ihe-china.com

Media Cooperation

Contact Person: Mr. Liang
Tel:     86-20-8758 1279
E-mail: marketing@ihe-china.com

Hotel Contact

Contact Person: Miss Huang
Tel:     86-20-8362 6659
MOB:  18620621268(Wechat number)

Visiting Inquiry

Contact Person: Miss Huang
Tel:     86-20-8362 6659
E-mail: visitors@ihe-china.com

Guangzhou Yi Fan Exhibition Co.,Ltd.

Tel:   86-20-8852 1856
Fax:  86-20-8852 7871
E-mail: Info@ihe-china.com
Address: Room 202, Yin Yan Building, No.25-27 Yan Ling Road, Tian He District, Guangzhou, China

Organizer Bank Account

Beneficiary: GZ Yi Fan Exhibition Co.,Ltd
Account NO.: 7367 7130 4842
Receiver Bank: Bank of China Guangzhou Guo Mao Da Sha Sub-branch
Bank Code (SWIFT BIC): BKCHCNBJ400
Bank Address: No.1, Linhe West Road, Guangzhou.